The 1812 Santa Barbara Earthquake: Tsunami!

"California Earthquakes--Reminiscences of an Old Trader on our Coast"
"At the time [of the 1812 earthquakes] a Boston ship, the Thomas Newland, known before as the Charon, commanded by Capt. Isaac Whittemore, was lying off anchorage [at Refugio Bay], not far from the Gaviota Pass, Santa Barbara County, engaged in smuggling, with the old Padres, for otter skins, tallow and hard dollars--a nice little business in 1812--when the sea was seen to retire all at once and return in an immense wave, which came roaring and plunging back, tearing over the beach fit to crack everything to pieces. This wave penetrated the low lands of the gulches a mile from the shore, forming one of the most terrific sights possible to conceive. That old ship, then under the name Charon, afterward took 1,800 otter skins to the Sandwich Islands [Hawaiian Islands], and landed them, too; but a few days afterwards she was captured by the English man-o-war Cherub and taken as a prize to London."
-from the San Francisco Bulletin, March 16, 1864
Refugio Canyon is located at the northwestern end of the Santa Barbara Channel. A state campground is now located at the site mentioned in this article. At the time of the 1812 earthquakes, the coast along the northwestern shore of the Santa Barbara Channel was part of the Rancho del Refugio, a tract of ranch land that had been given to the first commandante of the Santa Barbara Presidio, upon the commandante's retirement. It was a favorite place for American smugglers to trade their goods for otter pelts. These American smuggling ships traveled between the Spanish-controlled coast of southern and central California, the Russian-controlled coasts of Alaska and northern California, and the Hawaiian Islands (then known as the Sandwich Islands).
It must be noted that there is not one shred of first hand evidence for the wild and inflammatory newspaper account cited above, which was written 52 years after the event. Not a shred. In fact, a thorough but unsuccessful search was made for the log of the Charon throughout the maritime museums of the world by Marine Advisors in 1965. Logs of other ships in the area, covering the time period three months before the earthquake and six months afterward, do not mention anything resembling a tsunami whatsoever. On the other hand, the log of a British gunboat dated six months after the earthquake, stated that it boarded the Charon to investigate smuggling activities. If you were the skipper of the Charon, wouldn't that be an auspicious time to toss your log overboard?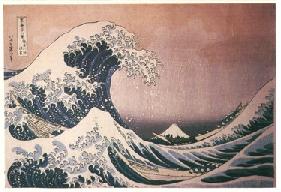 Gaviota Canyon is not far from Lompoc, where the most serious damage from this earthquake was reported, at Mission La Purisima.
---